THE SPEEDY CASH STORY
We wrote the book on
fast cash.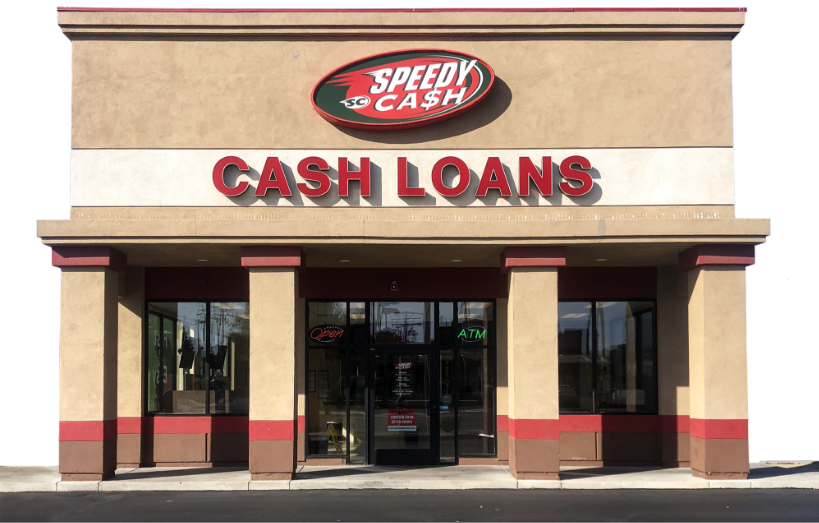 Well, not really. But it's in our name, and we live up to it every day. At Speedy Cash, we believe that everyone should have access to credit regardless of credit score. Money is hard. Credit is even harder. That's where we come in.
We provide access to credit for those who don't have a perfect credit score and we provide it in a timely manner (hence the name).
Our name is our goal: To provide speedy cash.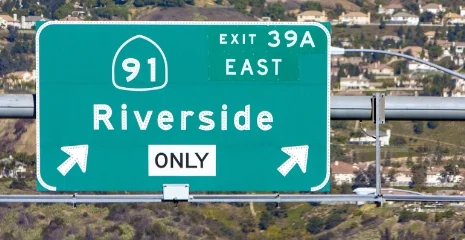 1997
THE BEGINNING
Speedy Cash was founded by Chad Faulkner, Doug Rippel and Mike McKnight. The three childhood friends from Wichita, KS created the company to meet the growing consumer need for convenient, easily-accessible financial and loan services in a safe, clean and professional environment. They opened the first store in Riverside, CA in 1997.
Fun fact: Our first store is still located where it was originally opened at Magnolia & Harrison.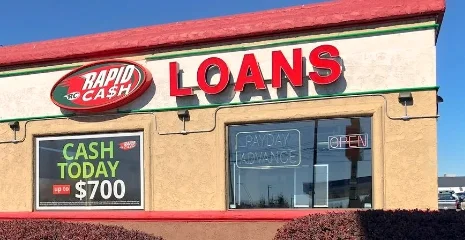 1999
INTRODUCING RAPID CASH
Less than 2 years after opening the first store, the founders recognized the need for accessible credit went beyond California. There was a need in Nevada and they wanted to fill it! But after a mere 20 minutes in Las Vegas, they saw Speedee Cash. Wha-wha-whaa. A simple roadblock like this wasn't going to prevent them from providing access to credit in Nevada. They pivoted and introduced a new brand: Rapid Cash (which today, is the face of the brand in Nevada, Oregon and Washington).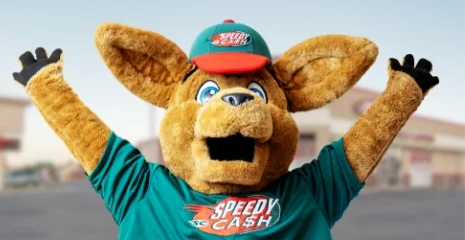 2003
SPEEDY ROO IS BORN
With a growing brand, the founders saw a need to put a face to it. They went through several different mascots (including a dog on a skate board!) before Speedy Roo was born. Roo was introduced as the Speedy Cash mascot in 2003 with glowing warmth, friendliness and a handy kangaroo pouch - a great place to keep cash!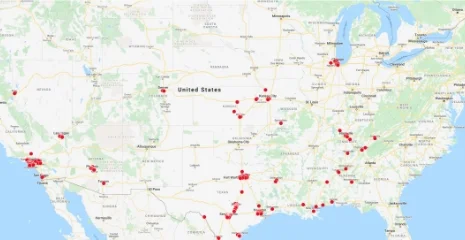 2007
BOOMING BRICK & MORTARS
From 1997–2007, more and more people chose Speedy Cash. Continuing to meet the need for accessible credit, 61 stores were opened across the United States.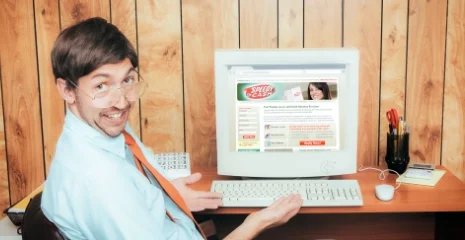 2008
SPEEDY CASH GOES ONLINE
As the internet started becoming more and more prevalent (yes, we remember the time before the internet!), more and more businesses started going online. Which set an expectation for consumers. As we started to learn that our Customers had an interest in managing their loans online, and consumers started looking for services like Speedy Cash online, we met the demand by introducing SpeedyCash.com in 2008.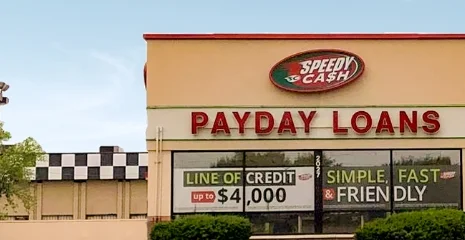 2011
100TH STORE!
In 2011 we hit a milestone by opening our 100th store in Topeka, KS.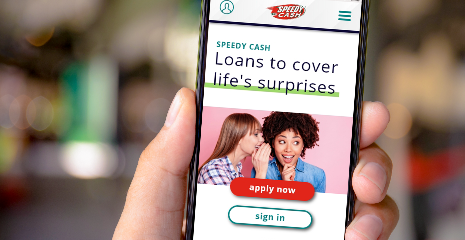 2020
ONLINE SERVICE REIMAGINED
During an unprecedented time, Speedy Cash continued to serve customers both in stores and online. 2020 provided an opportunity for our team to reimagine how we serve our customers online and the results were outstanding. We refreshed our website for an improved customer experience and gave our help center a facelift which included robust additions to our resources. Our goal with the refresh was to create a seamless, easy to navigate experience for every online Speedy Cash customer, and we can proudly say: mission accomplished!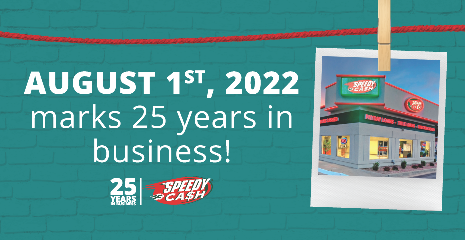 2022
25 YEAR ANNIVERSARY!
25 years into creating rave worthy customer experiences, Speedy Cash serves millions of customers each year nationwide. Everyone who walks through our door receives customer service they can count on, vast product offerings which vary state by state, and convenience when it matters the most. We now offer Online Loans in addition to our Payday Loan, Installment Loan, Line of Credit, and Title Loan options. Check Cashing, Money Orders, and Wire Transfers services are also available in-store. Our commitment to caring for our communities extends beyond our day-to-day interactions with our amazing customers.
Speedy Cash Cares
We want to build a more caring community together. This vision is showcased in the amazing philanthropy of our team members and the charities we serve, like our efforts with Frontline Foods to feed thousands of healthcare workers during the COVID-19 pandemic. By volunteering and donating, we hope to inspire and grow as individuals, as a company, as a community, and—yes—as a world.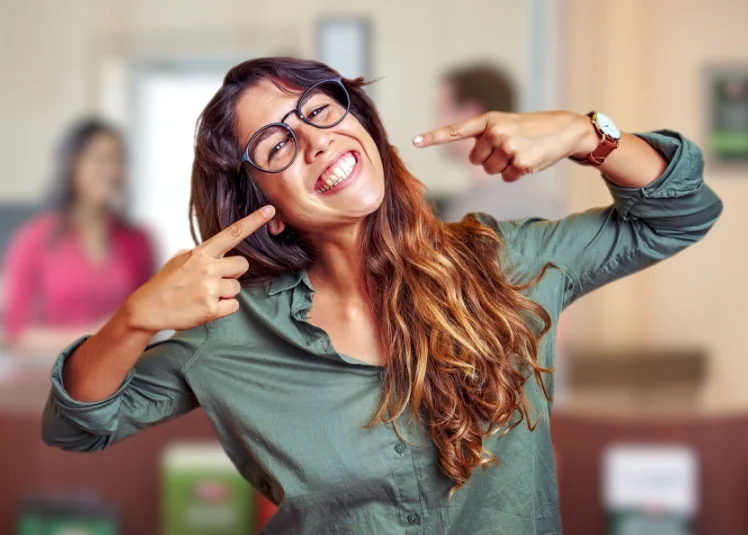 We don't believe in hidden fees, unknown charges, or mysterious disappearing money. When you choose to apply for a loan with Speedy Cash, you are choosing complete transparency. Your rates, payment amounts, and payment dates are clearly defined and shared with you during the application process.
We adhere to all applicable federal, state, and municipal laws. We are proud members of the Online Lenders Alliance (OLA). In short, we make sure our Customers are informed, treated fairly and have access to short-term credit.
Our Customers might have initially come to us to overcome a financial burden quickly, but our long term goal is to educate our Customers so that they are back on their feet financially. We supply resources that cover budgeting tips, ways to save money and security tips to keep your personal information safe.
Check out how far we've come by taking a look at an early Speedy Cash store versus our store today!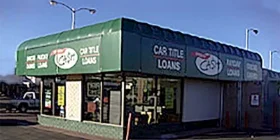 Original company logo Trade Marked 2001®